Sell Used Books - Get Cash or Consignment offer
We will check the edition and demand of the books.
Fill our book check and staff will email you back OR come in store as soon as you are finished with the books
Show me how!
Location
Contact us
Text message only | 289-654-5330
Main Line | 416-747-7767
Email | info@scorpiobookstore.com

> Click here for Store Hours <
ALWAYS EXTENDED SEPT/JAN/MAY
Address
14-106 Humber College Blvd.
Etobicoke ON  M9V 4E4

Shipping Cut-off time
-orders received before 3:00pm monday to friday; will ship out with a tracking number
-orders received after cut off time; will ship out next business day with tracking number
-pre-order items and items "available for next day" will ship with your order when available
Pick up:
-orders received 1 hour before closing can be ready same day
-ready usually within the hour
-pre-order items and items "available for next day pick up" are not available for same day pick up
Follow us on Instagram
Get updates, when to start dropping off your books, backordered books, and more!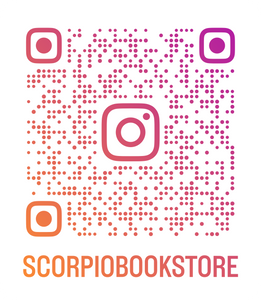 POPULAR BUSINESS TEXTBOOKS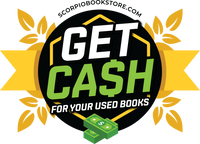 Over 7000+ selling with Scorpio Bookstore! Drop your used books today!
"This is soo convenient! I just drop off my textbooks, and pick up my cash when they're sold. Thanks, Scorpio for selling my textbooks" – Humber North Student
 "I live far, this makes it easier for me to sell my used books. The etransfer option is a great way for me to receive my cash because I live in Woodstock!" – Humber Lakeshore Online Student 
"I always buy and sell my books with Scorpio, they're cheaper than bookstore at school, and they give more back when I'm done with my textbooks" – Seneca Student
show me how
Our Customers
Called to inquire about a number of books and was welcomed by a very knowledgeable and welcoming representative. They offered to send me the link to preorder and a few minutes later, I got confirmation of order and pick-up details! Bought 6 books, most used and in impecable condition. The prices are reasonable. Will come back! Thanks!

Caro on May 14, 2021
All I can say is amazing, I called inquired about a book that I saw they might have and they confirm they did. They then text me the link to go online and pay for it and you have the choice to pick up or delivery, being that I live about an hour away I chose the $12 charge for delivery. It arrived in 2 days amazing and the staff was so helpful. I will never go to another bookstore again I wish I found you earlier

Lindsay on April 22, 2021
Packaging was perfect and the item was exactly how it was presented online. 5/5 stars, I'm more than satisfied

Linda on January 11, 2019
Lol Book arrived by hand delivery... only one hour after I ordered it. It wasn't due for another 11-20 days. I didn't realize the seller had a location very near me. Thanks for the very, very, very ridiculously quick delivery.

By Mirm83 on May 15, 2020
Thank you! The textbook came in good condition and was packaged really well.

Floyd on May 28, 2020
Feedback Remarks: Amazing service! Absolutely loved it. Goods Service Rating: 5; Driver Rating: 5

Pawandeep on May 28, 2020
Came quick in time for my class

Matthew on February 16, 2020
Arrived before I expected. Great service. Thanks.

Jack Savatti on February 16, 2018
GUELPH-HUMBER UNIVERSITY | HUMBER COLLEGE NORTH LAKESHORE ORANGEVILLE | SENECA COLLEGE | SHERIDAN COLLEGE | YORK U | UNIVERSITY OF TORONTO MISSISSAUGA | GEORGE BROWN COLLEGE | ALGOMA UNIVERSITY | OXFORD COLLEGE | CDI COLLEGE | ALGONQUIN COLLEGE | NORTHERN COLLEGE | RYERSON UNIVERSITY | HERZING COLLEGE | BRITISH COLUMBIA (BCIT) | NIPISSING UNIVERSITY | NIAGARA COLLEGE | CENTENNIAL COLLEGE | UNIVERSITY OF BRITISH COLUMBIA | WESTERN UNIVERISTY | QUEEN'S UNIVERSITY | UNIVERSITY OF CALGARY | UNIVERSITY OF OTTAWA | MCGILL UNIVERSITY | ANDERSON COLLEGE | UNIVERSITY OF ALBERTA | RED DEER COLLEGE | TRENT UNIVERSITY
amazon.ca used books sell your books for cash donate books old textbook old books passport photo near me